DISCOGRAPHY
_______________
2019 Low Level Life
 
DoLP-Vinyl (Rock is Hell 85)


B
1) Cutie
2) Chansonell 1
3) The Ding Dong Thing
4) An Island
5) Boy With Toy
C
1) Unpredictable Love
2) On The Corner, Off The Wall
3) Wirklichkeit
4) Sex Fantasies
5) Another Part Of Town
D
1) Chansonell 2
2) We Live Alone
3) Big Warm Deep
The Striggles are (in alphabetical order): Kajkut, Krienzer, Lepenik, Plass
Artwork by Bernhard Bauer
Mastering by Bernd Heinrauch
Music and Mixing by The Striggles
Lyrics (except for "The Ding Dong Thing" & "Another Part Of Town": Co-writing by Marina Stiegler) by The Striggles
Some Songs recorded at Sisi Top Studios, some by the Striggles themselves.
(c) 2019 Rock Is Hell
_______________
2018 Eissalon
 
7" (Noise Appeal noise 15)


Side A: The Striggles: Eissalon
Side 1: 27: Jolene

_______________
2015 Bilb
 
DoLP-Vinyl (Rock is Hell 65)

side 1
huh huh
die nation
lady gaga's fashion line
lick in my head
side 2
dc weg
sesam sezam
question
side 3
ragtime

side 4
...something happened...something wild...
pig gesicht
net daham

Recorded & mixed & produced & mastered by Bernd Heinrauch
Artwork by Bernhard Bauer
_______________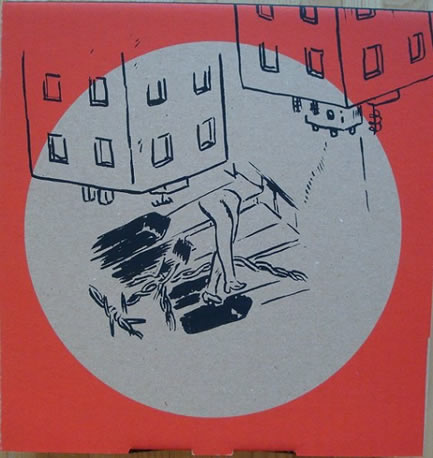 2014 The Striggles & Friends: Schiizo Box - 5x7"
mit Bernhard Lang, bulbul, Kreisky, Opcion, Peter Ablinger

5x7"-Box (Rock is Hell 58)
</strong>...the blue one...
Side A: Peter Ablinger: black & white / Side 1: The Striggles: at the end of the day

...the yellow one...
Side A: Kreisky: ballett / Side 1: The Striggles: das ist doch kein echter Krieg

...the pink one...
Side A: bulbul: 331/345 / Side 1: The Striggles: meine kleine schwester

...the green one...
Side A: Bernhard Lang: he wouldn't notice / Side 1: The Striggles: lines

...the red one...
Side A: Opcion: I...I... / Side 1: The Striggles: kårl
____________________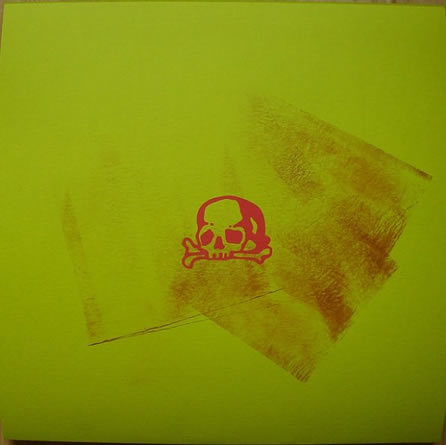 2014 "Even Worse Than Expected" -2x10"
(Compilation)
A1 The Striggles"Suzie"
A2 Mark Deutrom "The Tail"
A3 Hella Comet "No Buzz"
A4 DEAD"Dog TV"
B1 Seawhores"Rebenga"
B2 Macaque Revue "Calling My Name"
B3 Bug "Long Term Non Progressor"
C1 Regolith "6EQUJ5"
C2 Nate Denver's Neck "Big Elk Runs Fast"
C3 bulbul"Hymne"

1st 10" pressed on brown wax, 2nd 10" pressed on orange wax w/ silkscreened D-side
grey cover, 200 copies
green cover, 200 copies

release date: sept. 05.
____________________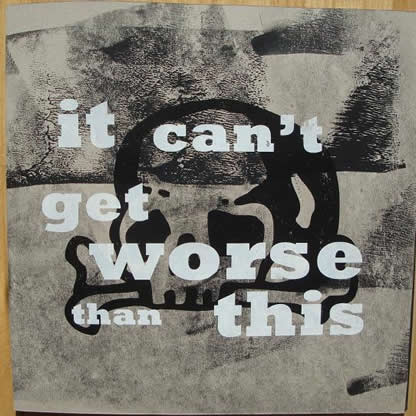 2013 It can't get worse than this
(Compilation)
LP-Vinyl (Rock is Hell 50)
the 50th rock is hell release--> 50 bands..50 songs..locked grooves..inside out... loops...
(with chfs, [[[Altar:Thron]]], Bug, Maja Osojnik, Spring And The Land, Mile Me Deaf, Riverwitch, Regolith, Ein Schluck Brod, ddkern, Macaque Revue, Mental Terror, Rokko Anal And The Coathangers, Dr. Mad Fister, Thee Poschband R'n'R Service, Ni, Martin Zrost, Muscle Tomcat Machine, Izen, Lepenik, Hella Comet, Raumschiff Engelmayr, Slobodan Kajkut, Bulbul, Marek, The Pooka Boys, Marufura Fufunjiru, Rdeca Raketa, Zuchthaus, Tumido, Frentellica, The Striggles, Gerald Neumann, Big D., Heifetz, Reflector, Road To Wineville, Flugfeld, Sans Secour, Heimo Wallner + Ron Rost, Bernd Heinrauch, DDKern Philipp Quehenberger, Kauders, Maja Osojnik + Ron Rost + Heimo Wallner + Martin Zrost, NoOne)
____________________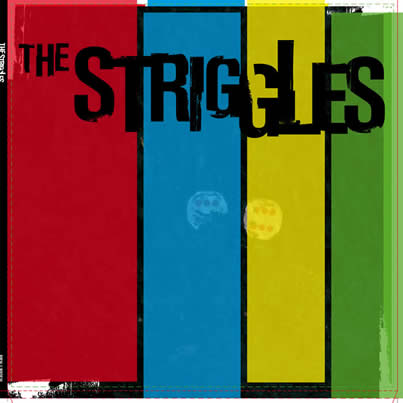 2012 The Striggles

DoLP-Vinyl (Noiseappeal 30 / Rock is Hell 36)

side 1
loverboy
dehnung
side 2
blad
penia
side 3
skull

side 4
skull (continued)

Recorded by Striggles / Gurt / Glöckner
Mixed by The Striggles & Heinrauch
____________________
2011 StriggCatMummy

DoLP-Vinyl (Noiseappeal 28 / Rock is Hell 35)

side 1
fuck you
disaster
noi
tauchen
so poky

side 2
punky donky
chemo roller
wings
side 3
tyro

side 4
hoogie page
flesh
dino

Recorded by Stefan Bauer
Mixed by Bernd Heinrauch
Produced by Bernd Heinrauch & The Striggles
____________________
2010 Sisi Top Sessions


3-MC-Box (Schnapsidee 21) Limited to 60 Copies!


Recorded June 26th - 28th 2010 at Sisi Top Studio by Frente, Arne and The Striggles. Mixed & mastered by The Striggles.
Cover-Artwork by Vladimir Nedeljkovic.
Sometime in June of 2010...., preparing to enter the studio to record their third LP, The Striggles went to Sisi Top Studio in order to record some improvisations.
Finally, the best takes are now available on triple cassette edition on this Schnapsidee Records/The Striggles Recordings.
The edition is very limited to only 60 copies!
____________________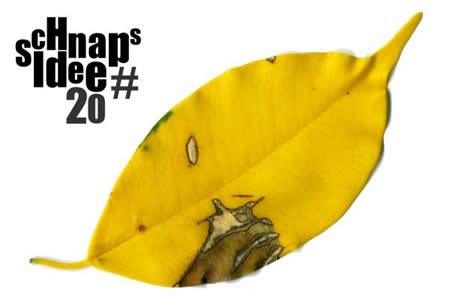 2010 Schnapsidee #20
(Compilation)
CD (Schnapsidee #20)
01) hella comet: west end
02) google: stromfront
03) heifetz: sonnenpfütze
04) marufura fufunjiru: ich habe heute an dich gedacht du alte drecksau
05) lepenik: ich kann mich nicht entsinnen
06) the striggles: aloha
07) iZen: hn1sau5
08) hypothetische lauttonkerker: meine omi
09) kauders: his
10) desperate to amuse: same shit - different day
11) chfs: zur zeit leider
12) reflector: field
13) huth: lamento 1
14) slobodan kajkut: cangaroo
15) (spätes) intro
16) binder krieglstein: hey ho sk sturm
____________________
2010 Cold Song

10"-Vinyl (Noiseappeal 22)

side 1
Cold Song (Henry Purcell)

side2
Wauwau (Nina Hagen)
Je Te Veux (Eric Satie)

Recorded by Franz Gurt, Arne Glöckner & Striggles
Mixed by Bernd Heinrauch
____________________
2010 The Finest Noise Vol.24
(Compilation)
Song No.8 is "Ease it" from the Striggles, other songs from Reflector, Petula ua.
____________________

2009 Split-7" Reflector/The Striggles
Limited Vinyl 7"(Noiseappeal/Rock Is Hell/Interstellar)
Reflector: Sorry (The Striggles)
The Striggles: Disillusion (Reflector)

Recorded and mixed by Bernd Heinrauch
____________________
2009 Aloha

Vinyl (Noiseappeal 18)

side 1
ease it
wait
dull&lazy
life is pretty (black)

side2
jack
naiv
up to me
lord

Recorded and mixed by Bernd Heinrauch
____________________
2009 Return To The Mother
A Tribute To NINA HAGEN
(Compilation)

CD (Woodrecords wd90)

01) return of the mother - loop aznavour (u.k.)
02) superboy -schleusolz (frankfurt)
03) he shiva shankara - bobo golem (las vegas)
04) universal radio - nevin lyle (va.)
05) smack jack - spaceheaters (wy.)
06) antiworld - ancient pistol (boston)
07) iki maska - djet (moscow)
08) zero zero ufo - the carson mc cullers (va.)
09) immer lauter - mwf (n.c.)
10) the gods of aquarius - mary jane (fla.)
11) wau wau - the striggles (graz)
12) flying saucers - weird paul petrovsky (pittsburg)
all songs based on music and lyrics by nina hagen.
____________________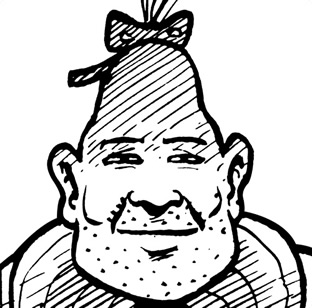 2008 Expressionism

Vinyl, CD (Noiseappeal 13 + 14)

01) sorry
02) it's just a joke
03) endless waves
04) free to be saved
05) mmh_zzz
06) choral
07) suzie
08) each time you pop up
09) adoration

Recorded and mixed by Bernd Heinrauch

____________________

(Sasa Tapes)

CD-R

01) sorry
02) it's just a joke
03) free to be saved
04) endless ways
05) no tears
06) each time you pop up
07) something has gone wrong

Recorded and mixed by Sasa Prolic ____________________